REAL Ice Cream Is Now Available in Houston!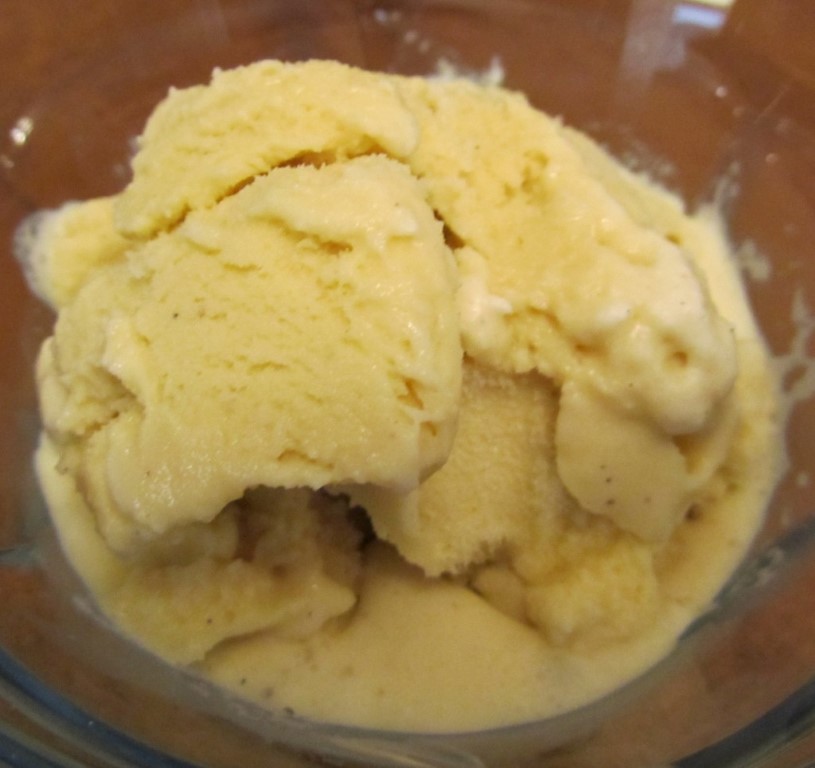 Pure Milk Farms, a Texas licensed grade A raw milk dairy, has been providing wonderful, fresh raw milk to the Houston area for years, and now they've added a new product–ice cream!  Delicious, creamy, sweet, and REAL ice cream!  Their ice cream is made with fresh raw cream, raw milk, egg yolks, and turbinado sugar.  The vanilla has tiny brown flecks of vanilla–if you look close, you can see them in the photo.  The chocolate has unsweetened cocoa powder.  That's right–no ingredients with  names that don't even sound like foods!  Look at your store-bought ice cream label.  Do you see any chemical sounding ingredients?  Many commercial ice creams have emulsifiers such as glycerol monostearate, lecithin, and polysorbate 80.  Some, especially low-fat versions, also include gums, which can make the low-fat ice cream seem more like real ice cream.  Do you recognize any of these:  guar gum, locust bean gum, xanthan gum, and methylcellulose?  Pure Milk Farms ice cream only contains real ingredients.  In fact, it's probably made much like you would make it at home, if you had time and an ice cream maker.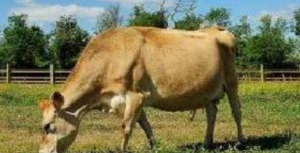 Pure Milk Farms, located near Winnie, TX, is a small, family owned dairy with grass-fed Jersey cows.  They use no pesticides, herbicides, antibiotics or other chemicals.  They have milk, cream, cheese, butter, whey protein, eggs (when available), yogurt, and NOW they also have ice cream made with their fresh, unpasteurized cream and milk.  For now, vanilla and chocolate are the only flavors available, but more are promised.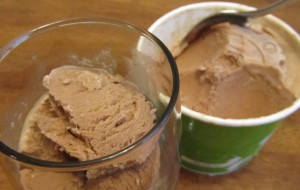 Of course, I had to try both flavors and both are really good.  The vanilla would be great with fresh berries.  But here's my favorite flavor–chocolate–it needs nothing else to taste super good.
Contact Pure Milk Farms to get some of their delicious ice cream.