Houston Real Food Nutrition will present the Nourishing Our Children video series on October 18th at 3 pm.  There will be refreshments about midway through the series and plenty of time for questions and discussion.
Let's help our children (and ourselves) to be healthier!  Come to the meeting to learn to distinguish between Real Food and food-like substances.  Join us for an enjoyable and educational session.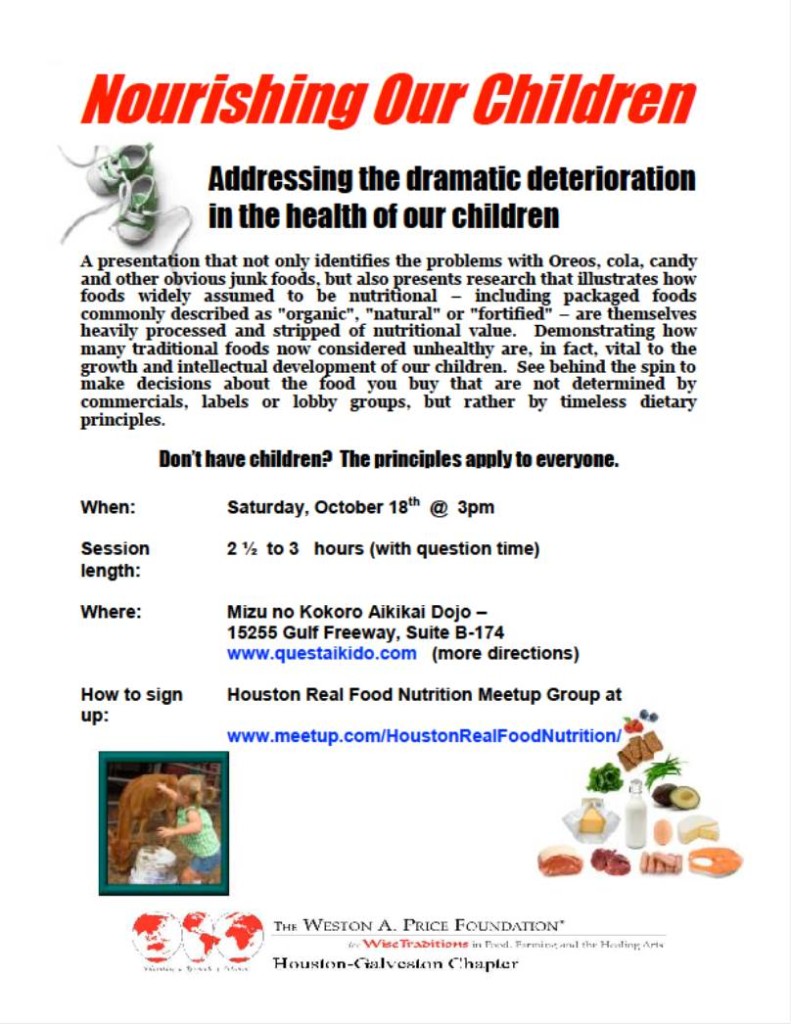 The series includes 12 sections plus an introduction.
Introduction
1.   Dr. Price's Research
2.   Malnourished
3.   Nutritional Principles
4.   Vitamins A and D
5.   Traditional Fats an Oils
6.   Milk
7.   The Ploy of Soy
8.   Water
9.   Excitotoxins and Extrusion
10. Healthy Meals
11. Motivation and First Steps
12. Community Resources
For location, directions, and to RSVP, go to Houston Real Food Nutrition, Nourishing Our Children.
Houston WAPF chapter leaders Carolyn Biggerstaff, Brice Biggerstaff, and Gina Malewicz are hosting this presentation.