I recommend these very important books to all who want to know more about how to improve their health and the health of their families.  I also recommend keeping a yellow highlighter nearby while reading, to mark important sections for later reference.  If you don't want to write or mark in your books, you can make notes with a Sharpie and a pack of small yellow stickies.
These books can all be bought over the internet.  The Amazon links below are for your convenience only.  They are not affiliate links.
Nutrition and Physical Degeneration
by Dr. Weston A. Price
The visual evidence in this book is jaw-dropping and convincing.  I think that every medical and dental school should include it in required reading. As stated in the Prologue to the book, "Dr. Price's research proved conclusively that dental decay is caused primarily by nutritional deficiencies, and that those conditions that promote decay also promote disease."  His research showed that primitive diets "shared several underlying characteristics.  None contained any refined or devitalized foods such as white sugar and flour, canned foods, pasteurized or skimmed milk, and refined and hydrogenated vegetable oils.  All the diets contained animal products of some sort and all included some salt." There's lots of details about each of the ten primitive peoples he traveled to study, including comparison photographs of people eating a native diet and those who had converted to eating a modern, 'civilized' diet.
Good review of Dr. Price's book: Weston A. Price Is Smart, and Butter Is Good : A Review Of The Best Book Ever
Nourishing Traditions: The Cookbook that Challenges Politically Correct Nutrition and the Diet Dictocrats
by Sally Fallon
This is much more than a cookbook of recipes showing us how to prepare foods for the best nutrition; it's also chock full of much general health & nutrition information.   I especially enjoy reading the sidebars.
The Nourishing Traditions Cookbook for Children: Teaching Children to Cook the Nourishing Traditions Way by Suzanne Gross and Sally Fallon Morell
A companion to Nourishing Traditions to help teach children the value of nutrient foods with easy to use recipes they can help prepare.  It provides children with the key messages of the parent book―the benefits of eggs, butter, bone broths and soups, lacto-fermented foods, meat and organ meats.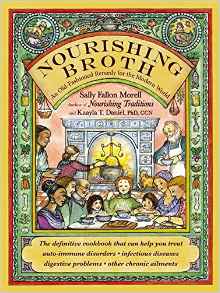 Nourishing Broth: An Old-Fashioned Remedy for the Modern World by Sally Fallon Morell and Kaayla T. Daniel
Discover the amazing natural healing powers of bone broth, the ancient cure-all that is today's newest health food trend.  This book contains all the necessary information to make many kinds of broth as well as the science behind the health benefits.
Pottenger's Cats: A Study in Nutrition
by Francis M. Pottenger, Jr., MD
Dr. Pottenger conducted research between 1932 and 1942 to determine the effects of heat processed foods on the health of cats.  He discovered that feeding cats cooked meats and pasteurized milk caused deterioration of the cats' health that increased with each generation until the third generation was unable to reproduce live kittens.  Pottenger's Cats is about a ground-breaking study that foretold the development of epigenetics many years later.
Eat Fat, Lose Fat: The Healthy Alternative to Trans Fats
by Mary Enig, PhD, and Sally Fallon
This book gives the truth about fats–what are good fats, and how to use good fats to achieve health and a reasonable weight. Includes lots of good recipes: one of my favorites is Beef Vegetable Soup.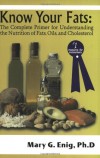 Know Your Fats : The Complete Primer for Understanding the Nutrition of Fats, Oils and Cholesterol
by Mary G. Enig, Ph.D.
Dr. Enig's book is easy to understand but is written with enough technical detail to support the position that cholesterol and natural saturated fats are good and that vegetable oils are bad for health.  I have many passages highlighted in yellow, for example: "The claim that saturated fat leads to heart disease is simply false. This claim was initiated as a marketing tool to sell oils and margarine (in competition to butter, lard and tallow)."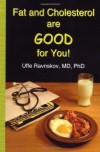 Fat and Cholesterol are Good for You: What REALLY Causes Heart Disease
by Uffe Ravnskov, MD, PhD
Dr. Ravnskov explains how the anti-cholesterol campaign began and why it was misguided.  He begins his book by asking questions like these: "Did you know that cholesterol is not a deadly poison, but a substance vital to the cells of all mammals? " "Did you know that high cholesterol is not a risk factor for women?" "Did you know that many of the cholesterol-lowering drugs are dangerous to your health and may shorten your life?"  He answers these questions and much more.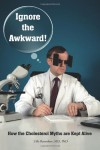 Ignore the Awkward.: How the Cholesterol Myths Are Kept Alive
by Uffe Ravnskov, MD, PhD
This book demonstrates that "Saturated fat isn't bad" and "High cholesterol is good."  Dr. Ravnskov says "It is simply a masterpiece of deceit to convince a whole world that too much saturated fat in our food should cause a deadly disease."
Gut and Psychology Syndrome by Natasha Campbell-McBride, MD
The GAPS Diet is based on the "Specific Carbohydrate Diet (SCD) created by Dr. Sidney Valentine Haas to heal digestive disorders. SCD gained great popularity after a mother, Elaine Gottschall, healed her own child and became an advocate for SCD. Elaine Gottschall is also the author of the popular book Breaking the Vicious Cycle. Intestinal Health Through Diet.  Dr. Natasha Campbell-McBride has taken SCD and evolved it further to create a full protocol for healing digestive disorders and subsequent issues" I know of amazing health improvement in very serious cases after following the GAPS protocol.
Dissolving Illusions, Disease, Vaccines, and the Forgotten History
by Suzanne Humphries, MD.
Dissolving Illusions details facts and figures from long-overlooked medical journals, books, newspapers, and other sources. Using myth-shattering graphs, this book shows that vaccines, antibiotics, and other medical interventions are not responsible for the increase in lifespan and the decline in mortality from infectious diseases. If the medical profession could systematically misinterpret and ignore key historical information, the question must be asked, "What else is ignored and misinterpreted today?" Perhaps the best reason to know our history is so that the worst parts are never repeated.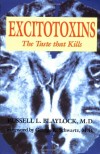 Excitotoxins: The Taste That Kills
by Russell Blaylock, MD.
Dr. Blaylock is a board-certified neurosurgeon who brings experience and deep understanding to the subject of this book: How monosodium glutamate, aspartame, and similar substances can harm the brain and their relationship to neurodegenerative diseases such as Alzheimer's, Lou Gehrig's disease (ALS), and others. The compelling information and danger of these toxins is so great that reading this book alone on a dark night might be too scary. Dr. Blaylock provides lots of explanations and detail to back up his conclusions.
8 Steps to a Pain-Free Back
by Esther Gokhale, L.Ac.
Esther Gokhale studied at the Aplomb Institute in Paris and traveled to parts of the world where back pain is virtually unknown.  She presents the insights she gained and brings them together in a step-by-step guide designed to help those suffering from back pain re-educate their bodies and regain the posture for which our bodies evolved.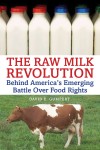 The Raw Milk Revolution: Behind America's Emerging Battle over Food Rights
by David E. Gumpert
David Gumpert is a strong advocate for food freedom and our right to choose the foods we think are healthy for us and for our children.  Although his book is ostensibly about the battle for raw milk, "the reason this fight is so emotionally charged is because it's really a battle over endless numbers of other foods as well. . . it's a battle over a right so fundamental and natural that the authors of the Constitution and Declaration of Independence didn't think to mention it: the right to obtain the foods we feel are healthiest and safest for us and our families, despite what government regulators, public health professionals, and the medical establishment may want us to believe."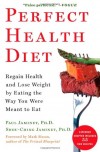 Perfect Health Diet: Regain Health and Lose Weight by Eating the Way You Were Meant to Eat
by Paul Jaminet, PhD, and Shou-Ching Jaminet, PhD
I've got lots of things marked in this book.  The Jaminets "believe that disease and ill health are caused by the interplay of three factors: food toxins, malnourishment; and chronic infections by bacteria, viruses, fungi and protozoa.  All three of these factors can be (and must be!) addressed by diet."
The Untold Story of Milk, Revised and Updated: The History, Politics and Science of Nature's Perfect Food: Raw Milk from Pasture-Fed Cows
by Ron Schmid, ND
Ron Schmid tells the story of mankind's use of domesticated animals' milk beginning as early as thirty thousand years ago in the Sinai Peninsula.  He says, "In the whole range of organic matter, milk is the only substance purposely designed and prepared by nature as food.  Early humans did not hesitate to appropriate this gift of nature for their own use."  He continues throughout history to the present time when "the dairy industry has striven mightily to eradicate–wholesome milk and independent dairy farmers . . ."
Einkorn: Recipes for Nature's Original Wheat by Carla Bartolucci.
In a search for a wheat that her daughter could safely eat, Carla Bartolucci discovered ancient Einkorn, the only wheat in existence that has never been hybridized.  Her daughter can safely eat foods made with Einkorn wheat.  Cooking with Einkorn wheat requires some changes to recipes made with hybridized wheat. This cookbook provides easy to follow, well-illustrated recipes for all things made with wheat from sourdough bread and cookies to tortillas and pasta.
The Pantry Principle: how to read the label and understand what's really in your food
by Mira Dessy, NE.
If you already cook from Nourishing Traditions by Sally Fallon and have read Nutrition and Physical Degeneration by Dr. Weston A. Price and if you follow the websites of The Healthy Home Economist, Dr. Mercola, and GreenMedInfo, you may not need The Pantry Principle.  However, if you know you should eat healthier, more nutritious food but just don't know where to start, The Pantry Principle, by Mira Dessy, NE, could be just the right book for you.  The subtitle tells you what to expect: "How to read the label and understand what's really in your food."  This book is aimed primarily at the grocery store shopper who buys packaged foods but doesn't understand the ingredients labels.  Read Real Food Houston's review of The Pantry Principle.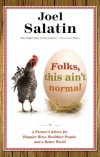 Folks, This Ain't Normal: A Farmer's Advice for Happier Hens, Healthier People, and a Better World
by Joel Salatin.
Joel Salatin, the widely known farmer profiled in Food, Inc., Fresh, the movie and in the book Omnivore's Dilemma, writes with humor and wisdom about his farm, our way of life, and what it takes to eat and live healthily. He believes in the value of the farm animal.  Here's what he says about the cow: "This is perhaps one of the biggest misunderstandings people have about farming ecology.  In a desire to get rid of the cow, they want to substitute plants that require tillage. . . To think that plants that require tillage can build soil like perennial pasture indicates environmental absurdity." "Tillage always depletes soil organic matter and vital nutrients."

Wild Fermentation: The Flavor, Nutrition, and Craft of Live-Culture Foods
by Sandor Ellix Katz
Sandor Katz is devoted to fermentation.  As he says, he is sometimes "tending to as many as a dozen different bubbly fermentation experiments at once."  He has lots of good instructions for creating vegetable ferments (like sauerkraut, pickles, miso, tempeh), dairy ferments (such as kefir and yogurt), breads and grain porridges (like sourdough and oat porridge), and beverages (like wine, beer, and kombucha).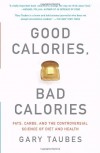 Good Calories, Bad Calories: Fats, Carbs, and the Controversial Science of Diet and Health
by Gary Taubes
This was one of the first books I read that helped set me on the right track about diet and nutrition. Gary Taubes has done extensive research and provides the technical detail to explain the effects of what we eat and don't eat on our health and bodies.  My copy of this book has lots of markers in it; however, see my reservations about low carb diets below.  You might also want to read the review of this book by Stephan Guyenet PhD, The Carbohydrate Hypothesis of Obesity: a Critical Examination and the answer by  Andreas Einfeldt MD, Guyenet, Taubes and why low carb works.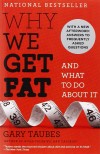 Why We Get Fat: And What to Do About It
by Gary Taubes.
Gary Taubes builds upon the research presented in Good Calories, Bad Calories and now addresses the specific question of why we gain weight and get fat.  He discusses dieting, exercise, and insulin's regulation of our fat tissue. A No Sugar, No Starch diet plan is included in the Appendix.  See my reservations about low carb diets below.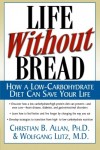 Life Without Bread: How a Low-Carbohydrate Diet Can Save Your Life
by Christian B. Allan, PhD, and Wolfgang Lutz, MD.
Dr. Lutz used low-carbohydrate nutrition with his patients during more than forty years of medical practice, and this book provides insight into what he learned and why it works.  Chapter One  begins "Contrary to current popular wisdom, it is carbohydrates, not fat, that contribute to many dietary related diseases." Life Without Bread presents actual data from the medical files of Dr. Lutz for thousands of his patients using low-carbohydrate nutrition.  The technical and physical reasons for the success of a low carbohydrate diet are detailed, and there are recommended lists of foods that should be avoided and those that can be eaten freely.  There is easy-to-follow advice of what to eat and what not to eat to be healthy.  See my reservations about low carb diets below.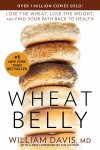 Wheat Belly: Lose the Wheat, Lose the Weight, and Find Your Path Back to Health
by William Davis, MD
Dr. Davis is a cardiologist who advocates a wheat-free diet.  He supports his position with an analysis of modern wheat: "what we are eating, cleverly disguised as a bran muffin or onion ciabatta, is not really wheat at all but the transformed product of genetic research conducted during the latter half of the twentieth century. . . . the increased consumption of this genetically altered thing called modern wheat–explains the contrast between slender, sedentary people of the fifties and overweight twenty-first-century people, triathletes included. "
Other Resources
There are lots of good websites for more information about health and nutrition issues, raw milk, and food rights.  Here are a few I recommend:
The Weston A. Price Foundation, nutrition and health education non-profit advocating a wise tradition diet based on the research of Weston A. Price DDS
The Campaign for Real Milk, organization that promotes access to real milk from healthy, grassfed cows
Houston-Galveston Chapter, local chapter of The Weston A. Price Foundation
The Farm-to-Consumer Legal Defense Fund, the organization which protects the constitutional rights of consumers and family farms
Hartke Is Online, Kimberly Hartke's blog about food rights, food freedom, and raw milk
The Price Pottenger Nutrition Foundation,  the organization which maintains the research files of Dr. Weston A. Price, Dr. Francis Pottenger, and other nutrition and health researchers.  Much of the research is available online to members.  [The PPNF has a very good collection of health and nutrition books available for purchase.] Cholesterol and Health, Chris Masterjohn's blog about cholesterol and the fat soluble vitamins
The Complete Patient, David Gumpert's blog about food rights, especially the right to access raw milk
Russell Blaylock MD, neurosurgeon and author of Excitotoxins
Richard David Feinman PhD, a professor of biochemistry, current interest is nutrition and metabolism
The Perfect Health Diet, Paul Jaminet's blog
Authority Nutrition, Kris Gunnars is a medical student who writes about his nutrition research
Reservations
I have one important reservation with the low-carbohydrate nutrition in both of Gary Taubes' books and in Life Without Bread. They seem to treat all carbohydrate foods as equal in benefit or harm; however, there is much evidence, based on Dr. Weston A. Price's book and others, that carbohydrates can be included in a healthy diet if properly prepared and eaten in reasonable quantities.
All the groups of native peoples that Dr. Price studied and observed were much healthier than those on the "civilized" Western diet, including those groups who ate largely agricultural products. The healthiest groups were those that ate mostly animal products—meat, seafood, milk, butter, cheese, etc.—but also included some properly prepared grains or other carbohydrates in their diets.
The quality and condition of the foods were significantly different from the foods we usually eat today. Some examples: grains were freshly ground and soaked, fermented (for example, sourdough), or sprouted before preparing; milk, butter, and cheese were made with raw, unprocessed milk; the whole animal or seafood was eaten, including the fat and organs, and the bones were used to make nourishing broth.
Here's an example of my reservation about the low carbohydrate books: Life Without Bread recommends limiting daily carbohydrate intake to approximately 72 grams but treats all carbohydrates alike. I don't necessarily disagree with limiting total carbohydrates, but I think those carbohydrates should be as nutrient dense as possible and be properly prepared to enhance the nutrition and to reduce adverse side effects.
A person who cares about his/her health would not want to allocate many, if any, of the limited carbohydrates to junk foods even if staying within the total carbohydrate count. A few examples of what I consider junk foods are white sugar; high fructose corn syrup; refined hybridized wheat flour; commercial baked goods like cookies and cakes; commercial/restaurant fried foods; and cold cereals. All of these are highly processed, may contain unhealthy fats and oils, and provide no significant nutrition.
Good carbohydrates include properly prepared whole grains, whole raw milk, some whole fruits, and fresh vegetables. The goal in healthy eating should always be to maximize the nutrition. I also think it matters that the proteins and fats should be from healthy animals, for example, grass-fed beef and pastured chicken and lamb, or fresh wild-caught seafood. Eating factory-grown animals, eggs, and farmed fish may be better than eating processed high-carbohydrate junk food, but it would be even better to eat meat, milk, and eggs from healthy animals.
Disclaimer
I am not a health practitioner. The recommended reading list is based on my own research and is not intended to be and does not constitute health care or medical advice. Those interested in good health are advised to read widely and well, and for specific medical issues, to consult a qualified health practitioner.