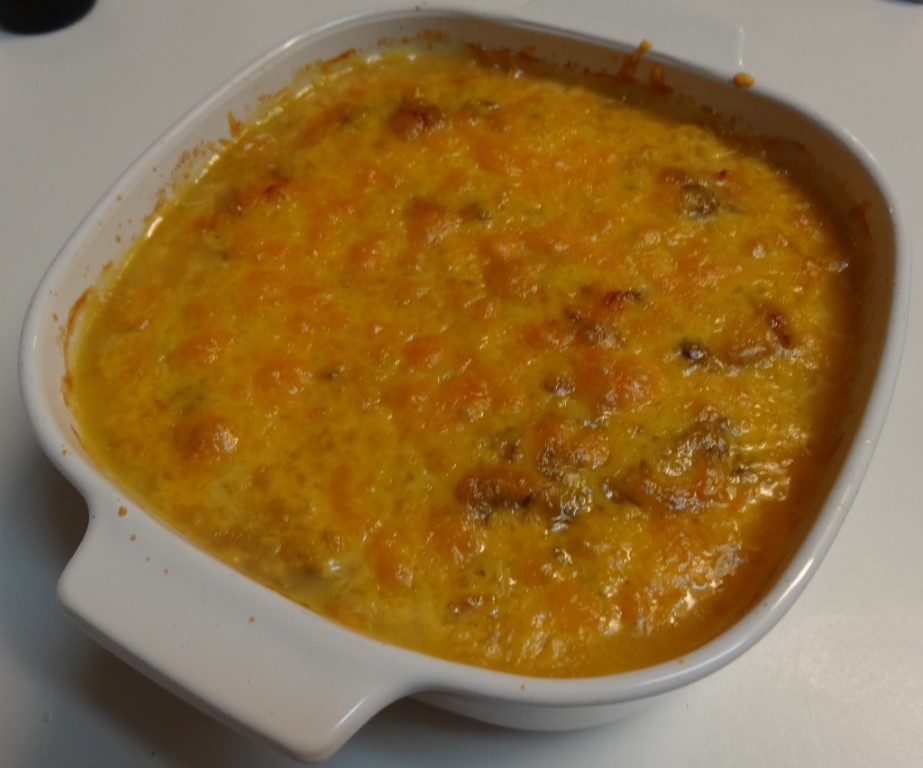 For many years, one of my family's favorite homestyle foods has been Lentils with Cheese, but I've learned that to be healthier the lentils need to be soaked or sprouted, which requires a lot of preplanning and extra time.  I lucked out recently when I found organic sprouted lentils at a local grocery store.  I grabbed a package to find out how they would taste in our recipe.   Well, we all loved them, and now our lentils are easier and quicker AND healthier than ever to make.  This simple dish takes about an hour of preparation, but there are only a few ingredients and it's super easy.  Here's how I adapted our recipe to use the sprouted lentils.
Ingredients
10 ounces organic sprouted lentils (I used truRoots Sprouted Green Lentils)
1 medium organic onion, diced
2 tablespoons butter, coconut oil, or other healthy fat (I used duck fat)
1 cup shredded sharp cheddar cheese, divided (I probably use more than this)
Preparation
Simmer the lentils in enough water to cover until soft.  Sprouted lentils take about 20 minutes.  Add a little more water if the lentils become too dry, but don't add too much.  Taste test to determine softness.  If the lentils are done but there's too much liquid, you can simmer them uncovered for a few minutes longer to thicken, or you can drain them.
While the lentils are cooking, sauté onion in butter until soft.
When the lentils are soft, mash them with a potato masher.  If you want smoother lentils, you can use a blender or food processor.  Combine the mashed, or pureed, lentils with the sautéed onions and about ½ cup of the shredded cheese.  Put the mixture in a baking dish and cover the top with the remaining shredded cheese.  I don't really measure the shredded cheese at this point, I just add enough to evenly cover the top of the lentils, usually more than another ½ cup.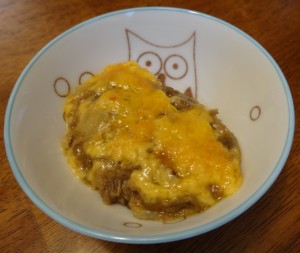 Bake at 350 degrees F until the cheese is melted and bubbly, about 20 to 30 minutes.
Lentils are a very nutritious and budget friendly food.  They are high in folate and thiamine and other B vitamins. They also have lots of minerals, such as manganese, iron, phosphorus, and copper.  However, what we like most about Lentils with Cheese is how good it tastes!
How do you like my cute owl bowls?  It's fun to see the little owl peaking over the lentils!
This post is shared on Fat Tuesday and Real Food Wednesday.