New Page on Real Food Houston – Where to Find Nutritious Food and Non-Toxic Products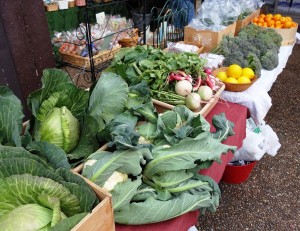 For quite a while I have been collecting resources for healthy food and personal care products, as well as for sources of information on a variety of nutrition and health topics.
I have recently published the first page of my Resources.  This page (also listed in the menu above) includes sources for nutritious foods, both local and online; non-toxic personal care products; garden and farm products; and a few sources for organic bedding and clothing.  The page will be continually updated.  Since publishing I have already added several new sources, and even some new topics.
The current topics listed are Food and Cooking Resources, Personal Care Products (includes personal and tooth care products and organic clothing, Household Products (includes cleaners, mattresses, and bedding), Garden and Farm Products, and Other Bloggers' Resource Lists.
Eventually I plan to add pages which will provide sources of nutrition and health information so keep watching for the new pages to be published.
I hope you find these resources useful, and, as always, I welcome your recommendations for additional sources, either local or online.
Disclosure: none of the links are affiliate links, including the Amazon links. The resource list is provided as a service to help you find the products you need.  I get no compensation if you buy a listed product.