REAL FOOD in Houston – Bare Bowls Kitchen Food Truck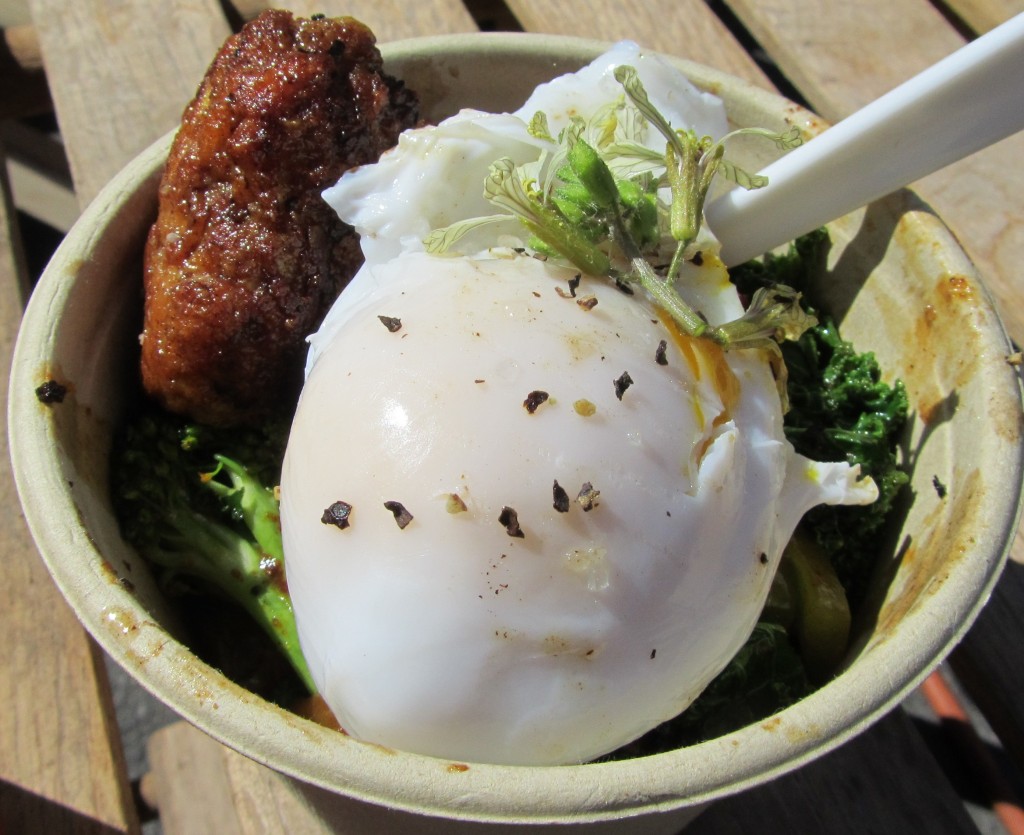 My daughter is a Houston food truck foodie, and today she took me to one that serves REAL FOOD!  Yes, REAL FOOD from the Bare Bowls Kitchen food truck.  Take a look at that yummy bowl (cup) topped with a freshly poached duck egg.  Homemade lamb sausage, kale, tomatoes, mushrooms, broccoli, and mashed potato–deeelicious.  There's more–the lamb is pastured and the veggies were bought just the day before from a local Houston farmers market.  How more REAL can you get?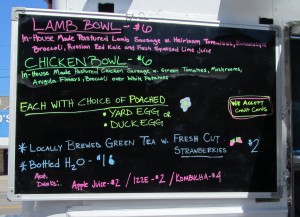 Here's what was on today's menu (it varies depending on what's available locally). I chose the lamb bowl with a duck egg and, of course, kombucha, and my daughter had the chicken bowl with a chicken egg and fresh apple juice. They can make the bowl just like you like it too, so when my daughter wanted kale in her chicken bowl, they added some.  Just in case you can tell, I was so looking forward to eating my lamb bowl, that I took a bite before I remembered to take the photos.  Not too noticeable, is it?
Chef James Ashley is the inspiration behind Bare Bowls (he also owns and operates Pure Catering) and he's on a mission.  You can see it in his eyes when he talks about providing healthy local REAL food at a price people can afford.  Chef James is a native Texan and is classically French trained. He and his operations manager Carrington are 100% behind this mission.  Go Chef James!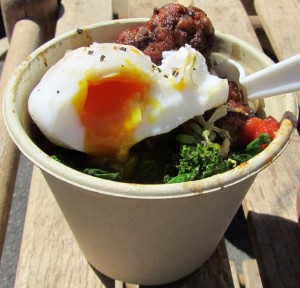 Before I leave this food truck, I've just got to add another photo showing the wonderful deep orange yolk inside that poached duck egg.
I will definitely look for this food truck again!